The Australian Clay Target Association is responsible for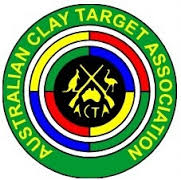 administering, promoting and developing the sport of Clay Target Shooting in Australia.
In all there are 279 affiliated clubs who are registered with the Australian Clay Target Association, with 64 registered in Victoria alone.
Members may participate in our sport at any ACTA club in Australia as well as many countries overseas. All registered clubs must pass a safety inspection from the Police and all clubs have qualified coaches ready to assist new shooters in learning to be safe, responsible and skillful.
The ACTA offers many types of competition which gives shooters an opportunity to specialize in the discipline that best suits them.
Competition events are normally run in graded sections (AA-A-B-C) which provides equitable competition for both the novice and the experienced shooter. Sections for Ladies, Juniors and Veterans are often added as further encouragement.
Club, Zone and State Carnivals are held each year and participation can lead to State Team selection and the opportunity to represent Victoria at National Championships. Over the years Victoria has fielded winners at Commonwealth Games, Olympic Games, World Cups and World Championships.